Veva EV Car Charger
The Veva is a fresh take on electric car charging
What is the Veva?
The Veva is a fresh take on electric car charging, designed by Marlec Engineering Ltd, the maker of the Solar iBoost+.
Veva has been meticulously crafted to cater to both users and installers. The design of this EV charger incorporates built-in safety monitoring, making the installation a breeze. Unlike many other products, Veva stands out as unique, thanks to an 8M charging cable with the Veva tethered option and built-in Wi-Fi hotspot for installation and commissioning purposes. The Veva brand is committed to ensuring reliability for everyone involved in the journey, from installers to end-users.
At the core of the Veva stands a mission to improve the electric car charger landscape so more people get involved in climate action. Built by the UKs longest-standing renewable energy company, with 40+ years of experience, say hello to reliability. Say hello to the future.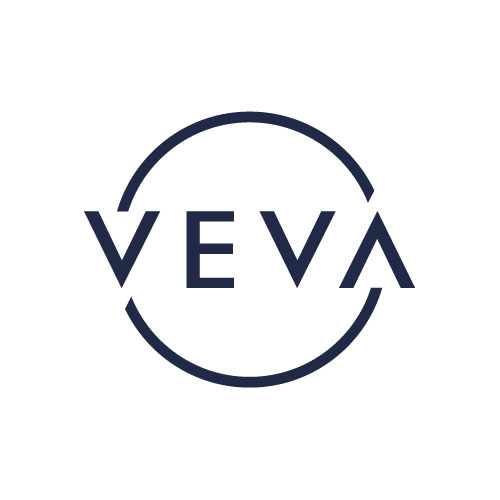 Veva Tethered

Includes a built-in Type 2 cable holder, eliminating the necessity for a separate wall cable holder installation.
Type 2 charging cable can be conveniently wrapped around the central unit for easy storage between uses and securely locked into the built-in holster.
8M Type 2 Tethered cable included
Choose from 4 fascia designs.
3-year warranty.
UK Manufactured.
Veva Untethered

A cost-effective and space-saving unit designed for home charging.
Ideal for commercial or residential properties seeking a cable-free charging solution.
Choose from 4 fascia designs.
3-year warranty.
UK Manufactured.
Veva Product
Veva
The Veva is a fresh take on electric car charging, designed by Marlec Engineering Ltd, the maker of the Solar iBoost+. Both tethered and untethered 7.3KW EV car chargers.
Veva Features & Benefits
Interchangeable Facias
Customers can personalise their Veva chargers according to their unique aesthetic tastes. Our team has designed Veva to include interchangeable facias, allowing users to effortlessly switch the face of the unit with various colour variations to suit their preferences. This feature offers a personalised charging experience for every user.

Quick installation and Commissioning
The Veva charger is precisely engineered with the installer's convenience in focus. Its sturdy polycarbonate housing and roomy interior make accessing terminal blocks hassle-free.
One notable aspect of Veva is its installation and commissioning process, which doesn't depend on a Wi-Fi connection. Instead, it directly connects with the Veva app through its in-built hotspot, streamlining the pairing procedure. This eliminates the requirement for an installer account and the waiting time for a Wi-Fi connection to complete the setup.
Solar Compatibility
Many EV chargers do not come PV ready, requiring the user to purchase additional equipment like PV inverters, with extra cost, but not Veva.
Veva seamlessly integrates with Solar PV systems, providing homeowners with versatile charging options. These options include a cost-effective charge using PV-generated energy, a rapid and economical charge combining grid and locally generated power, or a swift charge using grid energy.
Compliant and Future-Proofed
Veva chargers employ encrypted over-the-air programming, which enables automatic firmware updates. By continuously updating the device's software, we ensure that it remains current with the latest technology, ensuring compliance with regulations and maintaining optimal performance at all times. This dedication to security and compliance guarantees a reliable and cutting-edge charging experience with Veva.
Plus, integrated load balancing prevents overcapacity by equally distributing power. This feature keeps users safe, and the vehicle too! Load balancing ensures only the correct amount of energy flows through the charger. This feature is extremely useful if installing multiple chargers to ensure that capacity is directed to each station equally.
The Veva App
Available on both the Apple App Store and Google Play Store, the app enables easy customisation of charging schedules and access to comprehensive charging reports, enhancing overall convenience.

Access Real-Time Data
Access up-to-the-minute charging information through the Veva mobile app with real-time data. Update your charging performance and comprehensive charging history. With this feature, you can effortlessly monitor and manage your charging sessions, ensuring a seamless and efficient charging experience.
Control
Experience the convenience of charging your EV right from the palm of your hand with our intelligent mobile app. The app puts you, the EV owner, in complete control. With just a simple press of a button on your preferred schedule, you can effortlessly boost or pause charging. This level of control empowers you to manage your charging sessions with ease and flexibility, providing a seamless and user-friendly charging experience.
Charging History
Our commitment to simplifying charging analysis makes it effortless for you. Utilise our intuitive features to filter charging data by day or month. Dive deeper into detailed breakdowns, including the cost of each charge, the added kWh, and the duration of each charging session. This insightful information gives you a comprehensive understanding of your charging habits, making it easier to manage and optimise your charging experience.
Full Access
Enjoy complete control over your charger settings with absolute access. Our user-friendly app allows you to tailor various features according to your preferences. Customise your Charging Schedules, LED light ring, user list, and even your Charger Name easily. Moreover, our remote Holiday Mode lock feature provides added security and peace of mind by protecting your assets, no matter where you are. Embrace the flexibility and assurance of having complete control over your EV charging experience through our intuitive app.
Adjustable Pricing
Optimise your charging costs with the Veva app's convenient pricing customisation. Take charge by manually setting weekday and weekend pricing to ensure accurate reporting on your daily and monthly charging expenses. Should electricity prices change, rest easy knowing that you can effortlessly adjust these settings anytime through the app. This flexibility empowers you to control your charging expenses and make informed decisions based on real-time pricing data.