Ground Source Heat Pumps
Nuenta is the leading UK stockholder and distributor for the innovative Ecoforest (geothermal) Ground Source Heat Pump range.
What are Ground Source Heat Pumps?
Ground source heat pumps extract energy from the ground and water to supply heating and hot water to the domestic or commercial property.
Ecoforest
Ecoforest is the market leader with the widest range of air, water and ducted air heaters, and is present in more than 30 countries. Its R & D department continues to innovate every day, developing more advanced and more efficient products. The Ecoforest geothermal heat pump is up to five times more efficient than traditional fossil fuel or electrically powered heating and DHW systems. Yields are higher than 400%, so only 1 kW of electricity is needed to provide a home with between 4 and 5 kW of heat.
All domestic EcoForest ground source heat pumps come with the additional option of passive or active cooling.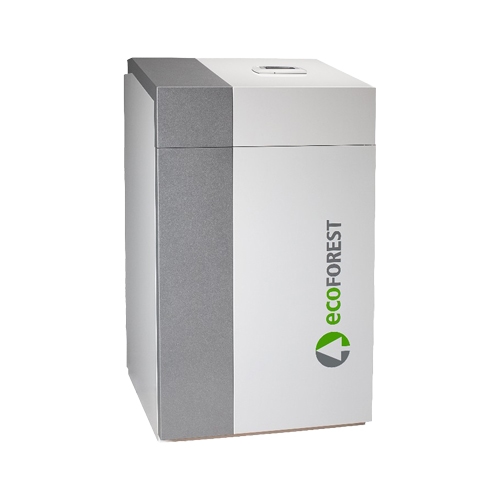 Which Ground Source Heat Pump is right for you?
What are the benefits of Ground Source Heat Pumps?
Thanks to Copeland® Inverter technology, variable speed Scroll compressors and ecoGEO+ control strategies, the ecoGEO+ geothermal heat pump is the most intelligent and flexible option on the market. Ecoforest is the first European manufacturer that has incorporated this advanced technology for the manufacture of our geothermal heat pumps. The incorporation of this technology provides advantages that are unattainable with traditional heat pumps.
Lower electricity consumption
Lower noise levels
Greater durability and reliability
More comfort
More compact and economical installations
Frequently Asked Questions
Your location and space may answer this one for you. Horizontal systems, and trenches, are only viable in large outdoor areas, so rural locations usually opt for trench installation. Trenches are cheaper to install. Boreholes, or vertical systems, are more expensive but better suited to smaller outdoor spaces.
The area required for trenches depends on the peak heat demand for the property being heated and the thermal conductivity of the ground. Information can be found on the BGS website.
Boreholes are typically 80-100m deep, but again this will depend on the geology and heating demand.
The boreholes are spaced a minimum of 6m apart and typically use a 150mm hole.
If you were to opt for a trench installation, this is the question you may pose to yourself next. Slinkies are coiled plastic piping lengths, much like a slinky toy, but laid flat within the trench. The trenches are spaced apart to avoid over-extraction of energy from the ground. 2-300m of pipe should fill a 50m trench.
Slinkies require less digging than straight loops. They cover a similar ground area to straight loops but are more convenient for obscurely shaped land.
Straight pipes sit in narrow trenches and stretch much further. Yet, they can be dug closer together. They are just as efficient.
The UK government plans to dramatically reduce carbon emissions over the coming years, focusing heavily on heating systems. Gas boilers are powered by fossil fuels, contaminating the planet's natural resources and creating vast amounts of pollution. Heat pumps, on the other hand, do not emit harmful pollutants.
Efficiency is where they differ too. A gas boiler is around 90% efficient, wasting 10% of its power. That's 10% that isn't heating your home. Ground source heat pumps typically offer 300-400% efficiency, three to four times the electricity required to stay powered.
Dependent on the model, any heat pump can provide either passive or active cooling. Passive cooling refers to the heat pump using the cooler air temperature to cool the heating emitter system. The system works by circulating the two fluids via a heat exchanger, essentially not using the refrigerant circuit in the heat pump. Active cooling refers to a reversed system, where the pump extracts heat energy from your home and draws that into the ground, rather than the other way around in heating mode.
Energy Blade 3K4
Yes! You can connect up to four in a series. A single Energy Blade (set of four) has been designed to run with a flow rate of 1.2 l/s to give a design flow-return temperature spread of around 3oC and an acceptable pressure loss when using 25% by volume propylene glycol. The flow rates should be doubled for two Energy Blades connected in series. You can install as many as necessary as long as the brine circulation pump can overcome the pressure drop.
No! With our MCS Umbrella Scheme, we can oversee the energy blade and heat pump installation. Contact us today for more information.
Energy Blades are suitable for use in freshwater. They should not be used in salty, sea, or corrosive environments. Energy blades are made from stainless steel 316 and are still suitable for many moving water applications.
Energy Blades are intended to be used and perform best when fully submerged. Accumulation of silt, weed or debris will adversely affect the performance. We recommend that Energy Blades should be inspected periodically so that silt and debris can be cleared. We recommend an annual check and clearance wherever possible.