Water-source Heat Exchanger
The new Energy Blade from Nuenta is a water-source heat exchanger designed for use in flowing or static water. This innovation is the ideal method for extracting heat from water for use with a heat pump, maximising the energy extraction rate from the smallest possible footprint.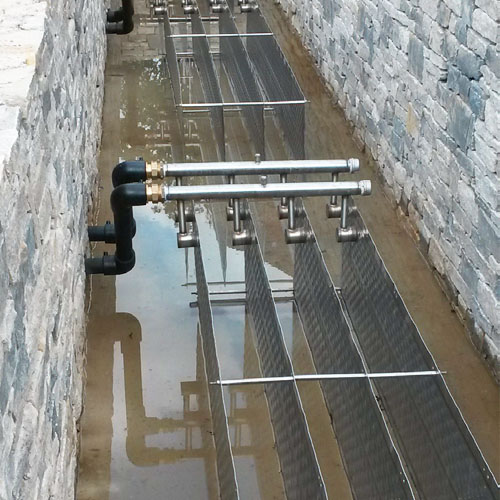 Our Energy Blade
Energy Blade 3K4
The Energy Blade is made up of four plates which are approximately 3000mm x 500mm each. For larger capacities Energy Blades can be connected together, and they are made from stainless steel.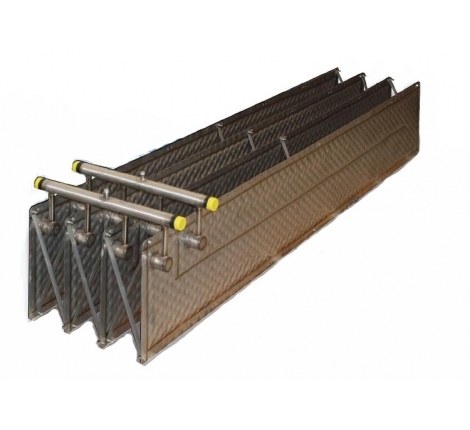 Energy Blade 3K4