Air Source Heat Pumps
Nuenta is the leading UK stockholder and distributor for the innovative Ecoforest (geothermal) Air Source Heat Pump range.
What are Air Source Heat Pumps?
Aerothermal (air source) heat pumps can extract energy from the air. These pumps create substantial savings due to their high efficiency. IVI technology makes these pumps work very efficiently in places with extreme temperatures.
Ecoforest
Since its establishment in 1959, Ecoforest has continually invested in developing innovative products and is now the sector's technological leader. Ecoforest proudly leads the way in creating solutions based solely on clean and natural energy. Their products' constant research and development means these heat pumps contain the most up-to-date and market-leading technology.
Ecoforest has been improving its heat pumps since it began manufacturing in 2012. Their air source heat pumps range from 1kW to 20kW, available in single and three-phase supply models. Alongside the different power outputs, other available models include technology to provide integrated and passive cooling. These heat pumps are suitable for various purposes and can be installed for domestic and commercial properties, regardless of size.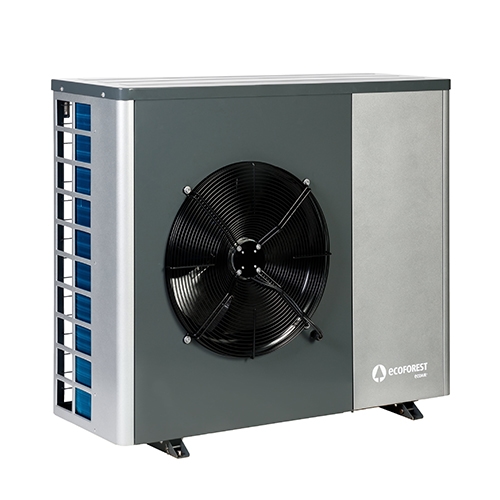 Which Air Source Heat Pump is right for you?
Ecoforest's ecoGEO heat pumps are the most efficient on the market due to their Inverter compressors, which allow rational energy use. In addition, ecoGEO pumps are compact, do not take up much space and are easy to install.
Ecoforest EcoAIR EVI
The ecoAIR EVI heat pumps make a unique use of EVI technology to guarantee unique performances in any operating condition.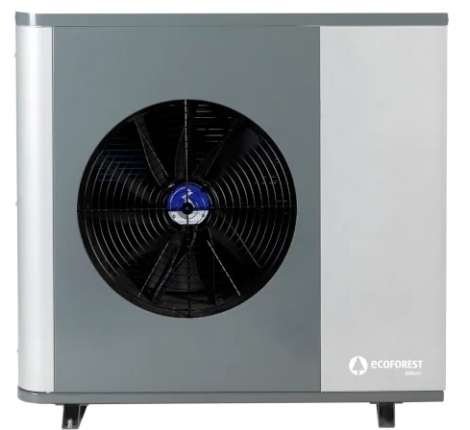 ecoAIR EVI 4-20
Ecoforest EcoAIR Pro
Uses a natural refrigerant, being the only propane monobloc aerothermal heat pumps that have modulation ranges greater than 80%.
ecoAIR 1-7 Pro Heat Pump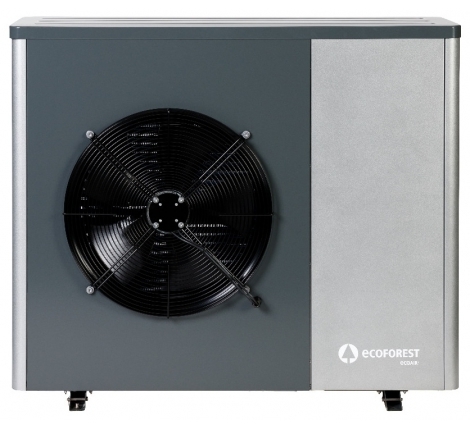 ecoAIR 3-12 Pro Heat Pump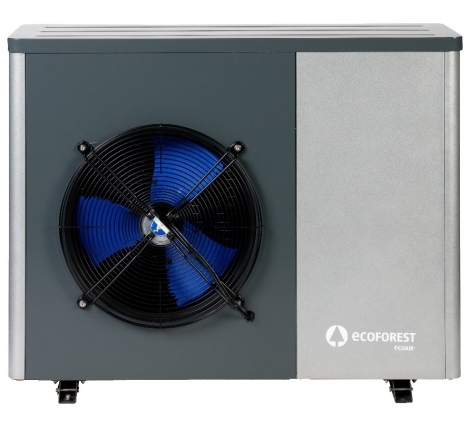 ecoAIR 1-9 Pro Heat Pump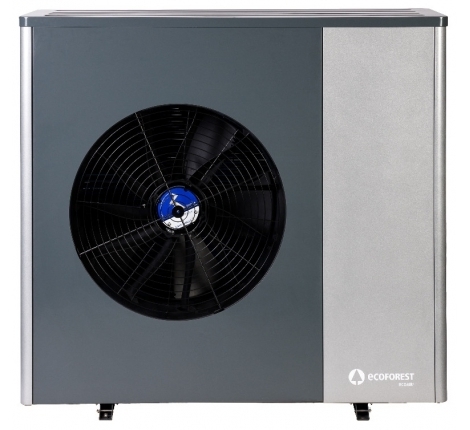 ecoAIR 3-18 Pro Heat Pump
What are the benefits of Air Source Heat Pumps?
Compared to other air source heat pumps, the Ecoforest range can provide the following:
Lower electricity consumption, excellent efficiency (COP of 5kW)
Greater durability and reliability
Quieter and smaller systems
More comfort
Frequently Asked Questions
All heating systems make some noise, but air source heat pumps aren't any louder than the heating systems you're used to. Having said that, if your heat pump is installed poorly or incorrectly, it will produce more decibels than it should. An air source heat pump should reach 40 to 60 decibels, varying by model. Upon installation, the professionals involved should conduct a noise assessment to ensure that the heat pump doesn't disturb homeowners or neighbours.
In the UK, the answer is typically no. It might be considered a 'permitted development,' meaning you won't require permission. However, always check with your local council first to ensure the installation is problem-free. You can find guidance on the planning portal website.
If installed correctly from the get-go, it's reasonable to assume the system will run for 15-20 years and longer in many instances.
Like any thermostat, you can programme the heat pump to provide heating or cooling (depending on the model) at specific times. Yet, running a heat pump consistently at a low temperature is better than on/off schedules. The system will use less energy to maintain a temperature than letting it go cold and reheating.
However, suppose the property needs to be better insulated and is drafty. In that case, it's reasonable to assume that running the system long and low will cost more money than only heating when required because the heat escapes quickly