Our Mission Statement
We make technology simple. Suppliers fill the heads of the public with jargon too often. Sure, it might sound impressive. But ultimately, we prioritize trust and understanding. That's why we've implemented our own Ecoforest Training Academy alongside our supply chain. Now installers are fully equipped with the knowledge necessary to kit out your home or business confidently.
Why We're Different
Some suppliers share the market with dozens, if not hundreds, of other businesses. Not Nuenta. We're proud to be exclusive distributors of the premium Air Source and Ground Source Heat Pump range by Ecoforest—one of the most esteemed European manufacturers in the sector, only accessible in the UK through Nuenta.
That's not the only product line we have on offer. Our ever-expanding range includes only the best market-leading technology like the Solar iBoost by Marlec. We cannot forget too, of course, our selection of Cordivari Buffer Tanks spanning from 200-5000litres.
The process is made simple. Think of Nuenta as a one-stop shop. Find a vast array of equipment and pick up all the energy blades, pipework and electrofusion fittings you could require.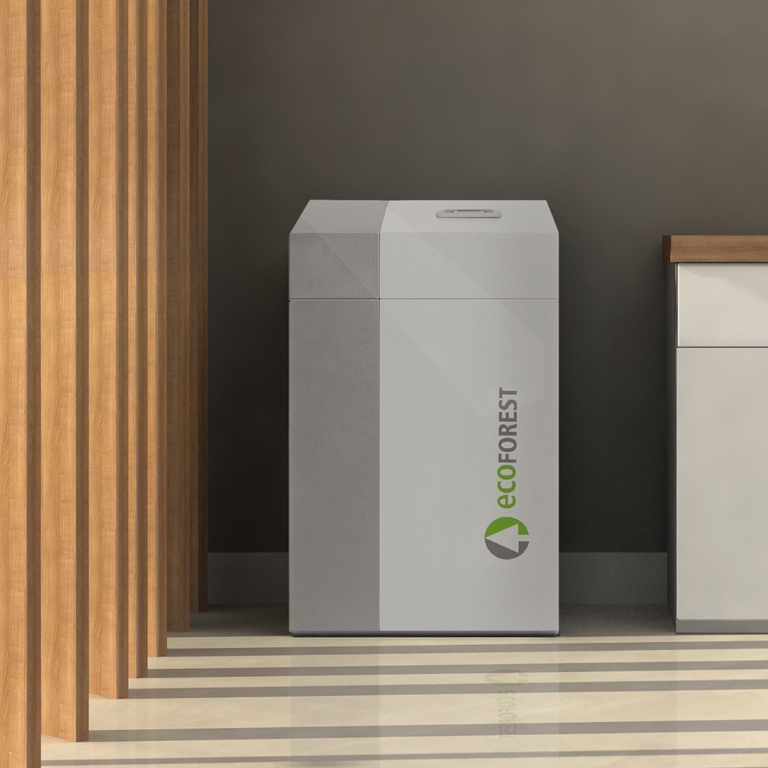 Who is Ecoforest?
Jose Carlos Alonso founded Ecoforest in 1959 to expand the field of innovation in the heating sector. With economical and environmentally friendly products, Ecoforest is a technological leader, offering a premium range of heat pumps in the UK.
Their heating and cooling solutions focus specifically on naturally sourced energy. Whether you require commercial or residentially compliant services, Ecoforest units are the perfect fit. Ecoforest UK combines their ingenious heat pump range with Nuenta's knowledgeable team of technicians, so you're supported fully, from product to placement.
Testimonial
Heat Pumps Can Run Flawlessly for 20+ Years.
In Ofgem's Future Insights Series: The Decarbonisation of Heat, their findings show the average lifespan of a gas boiler system to be 10-15 years. After this mark, the efficiency of the system is sure to take a downturn. The averages then, just aren't in favour of traditional boilers.
A Premium Supplier: Nuenta
Nuenta is one of the number one suppliers of Ground and Air Source Heat Pumps in the UK, a system gaining immense popularity as a key solution to issues presented by burning fossil fuels. Those in possession of older systems are sure to be well-versed in the array of problems typically encountered. Look at the stats.
Nesta tells us that home heating accounts for 38% of all UK gas use, with your gas boiler emitting an equivalent of 2.2 tonnes of CO2 annually.
Businesses like Nuenta were in a position to act on said issues well before now, which is how they have risen to the status of a premium supplier today. We spoke to a recent customer of the company, and Tim couldn't sing the praises of his long-standing heat pump any louder.
Customer Feedback
Back in 2003, even those in the heating sector might have waved you away at the mention of a domestic heat pump in the UK. Tim reckons he might be one of the first to have had such a system installed. 20 years ago, Tim was in the process of converting his grade 2 listed barn, with the focus being on making it as carbon neutral as possible.
There we have it! Tim had made sure to install backups like a propane boiler and direct electric heating but has never actually utilized them. If we fast forward to early February 2023, this happy customer's system was still in working order. As you can imagine, however, the technology being implemented in heat pump equipment is far more advanced these days, and Tim was on the lookout for an update.
After being pointed in the right direction by his original installer, Nuenta stepped in to provide a refresh using the 5-22kW Ecoforest unit.
Tim is just one voice among the many people raving about the products first, but then of course the customer service provided by the supplier.
The Future of Heat Pumps
As we progress further into the future, you can only hope we hear more and more about the incredible technology overruling traditional gas systems. Even the UK government is on board for a big evolution, offering grants for those wanting to install either air-source or ground-source heat pumps.